L'Oiseau des forêts - Galerie Nicolas Rauch by Georges Braque, 1958
Regular price
$1,400.00 USD
Regular price
Sale price
$1,400.00 USD
Unit price
per
Sale
Sold out
Share
Artist: Georges Braque
Medium: Lithographic Poster, 1958
Dimensions: 29 x 20 in /74 x 50.5 cm
Classic Poster Paper - Excellent Condition A
This original lithographic poster in 6 colors was designed by Georges Braque for an exhibition of prints and illustrated books at the Galerie Nicolas Rauch in Geneva, Switzerland, in 1958.
Bird themed images with a limited yet subtle color palette are abundant throughout his later years. During the summer of 1955, Braque visited a bird sanctuary in Camargue, an experience that furthered his interest and led to many works that include birds in their compositions.

Georges Braque was a multimedia artist whose work garnered international attention in world of art. His early work resembles impressionism but after being inspired by a young group of artists in early 20th century Paris known as the Fauves, he transitioned to a more emotional and colorful style. This gorgeous and majestic lithographic poster was printed at the Atelier Mourlot, Paris.

Ref. Vallier #127. and Sauret #11. Ed. 750 plus 75 proofs on Arches paper, before lettering, signed and numbered.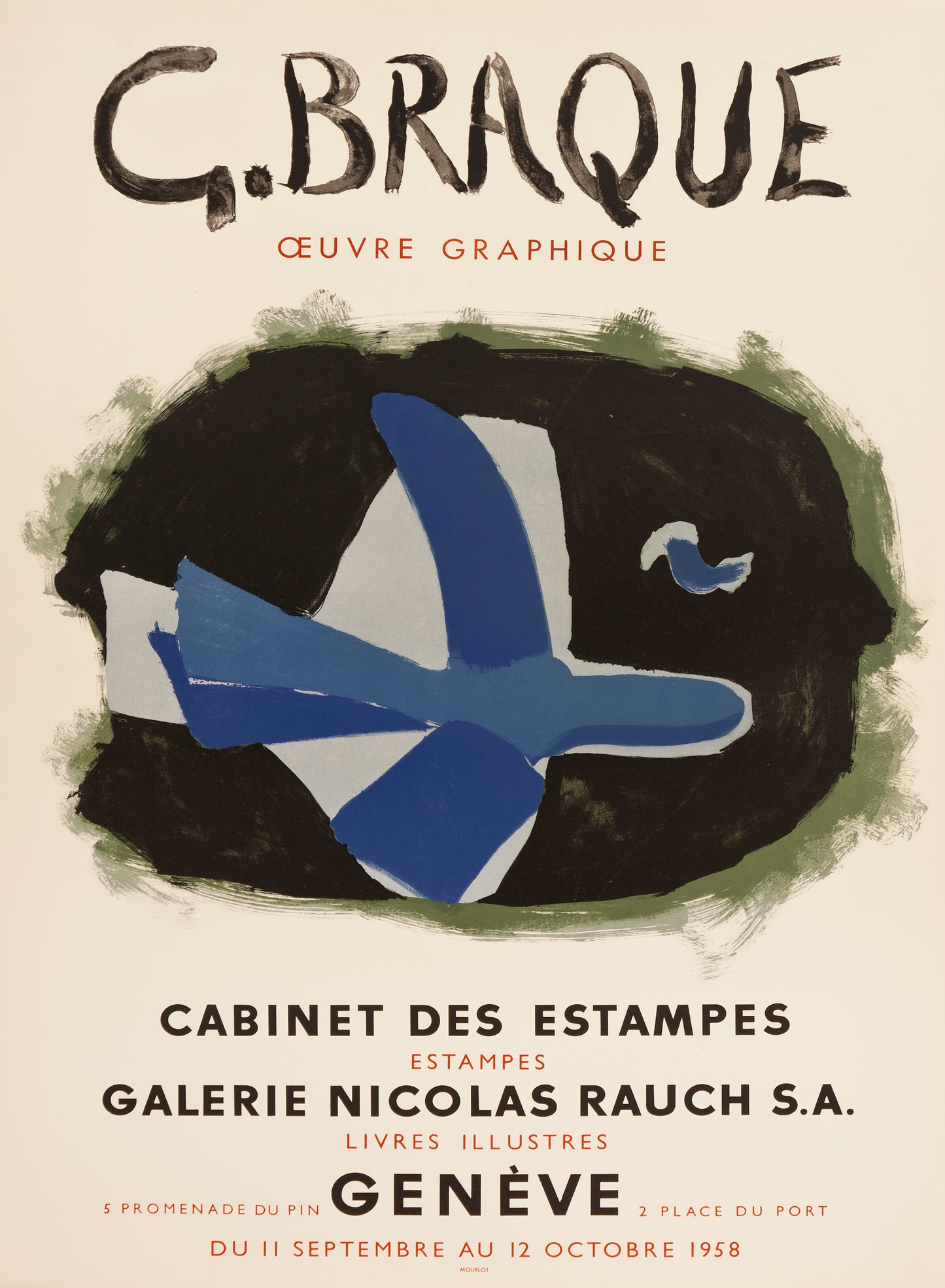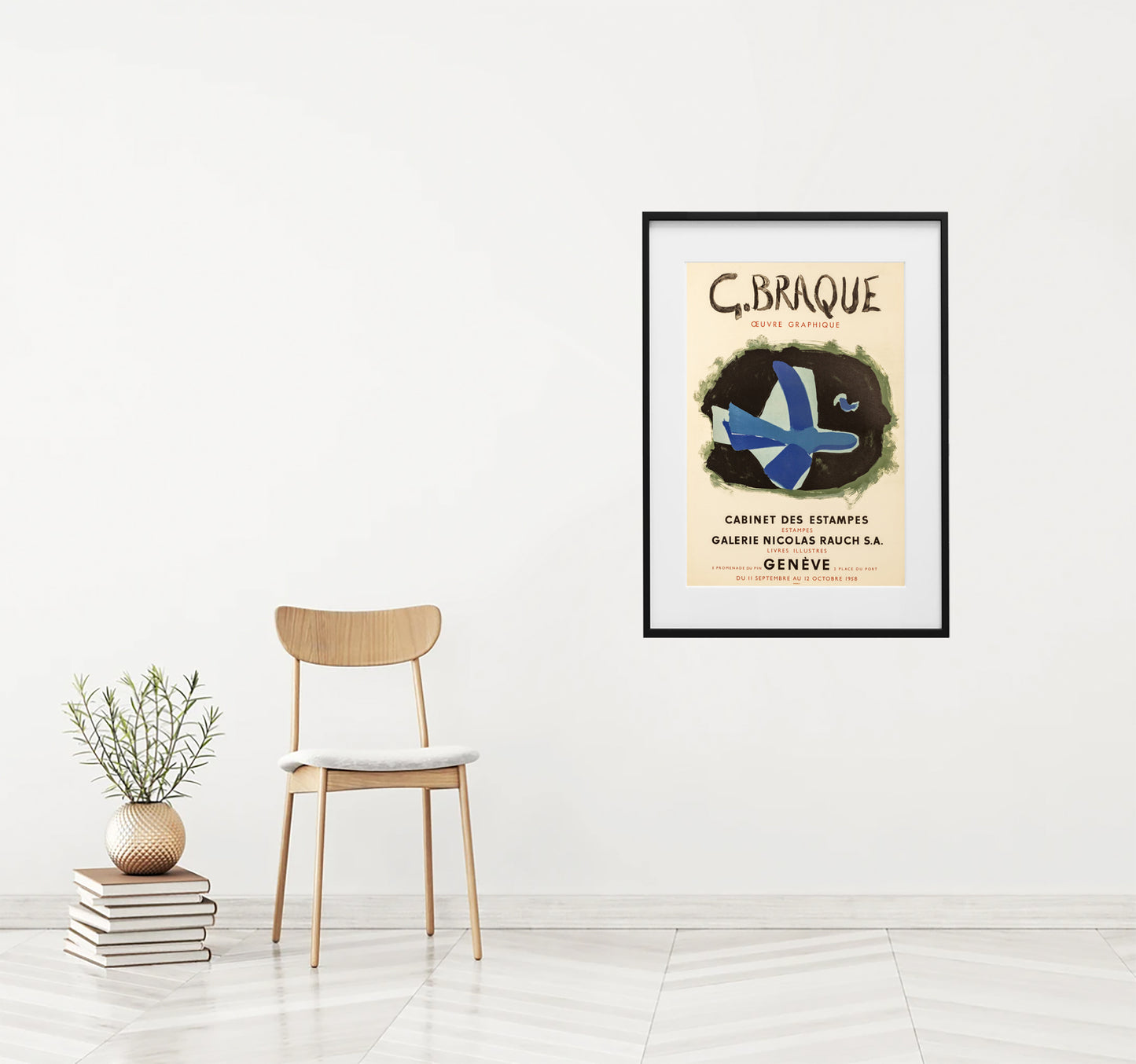 Returns

If for any reason you are not happy with your order, return it to us within 30 days for replacement or a credit towards exchange.