Portrait of Mariano Goya - Musee Jacquemart-André (after) Francisco de Goya, 1961
Regular price
$100.00 USD
Regular price
Sale price
$100.00 USD
Unit price
per
Sale
Sold out
Share
Artist: Francisco de Goya
Medium: Lithographic Poster, 1961
Dimensions: 29.5 x 20 in, 74.9 x 50.8 cm
Classic Poster Paper - Good Condition A
This poster was designed for a Francisco Goya exhibition at the Musee Jacquemart-André in 1961 in Paris. The original painting is of his grandson, Mariano and dates of 1812-1814. It is part of the collection of the Duque de Albuquerque, in Madrid.
Goya was especially fond of his only grandson, Mariano, who was born in 1806. He painted his portrait on several occasions. In the present portrait he appears to be six to eight years old. Seated beside an enormous musical score he is beating time with a roll of paper. This natural gesture, the informal pose and the thoughtful look on the child's face combine to make this one of the most intimate of Goya's portraits and reflects the great affection that he is known to have had for his grandson. Ed. 1000.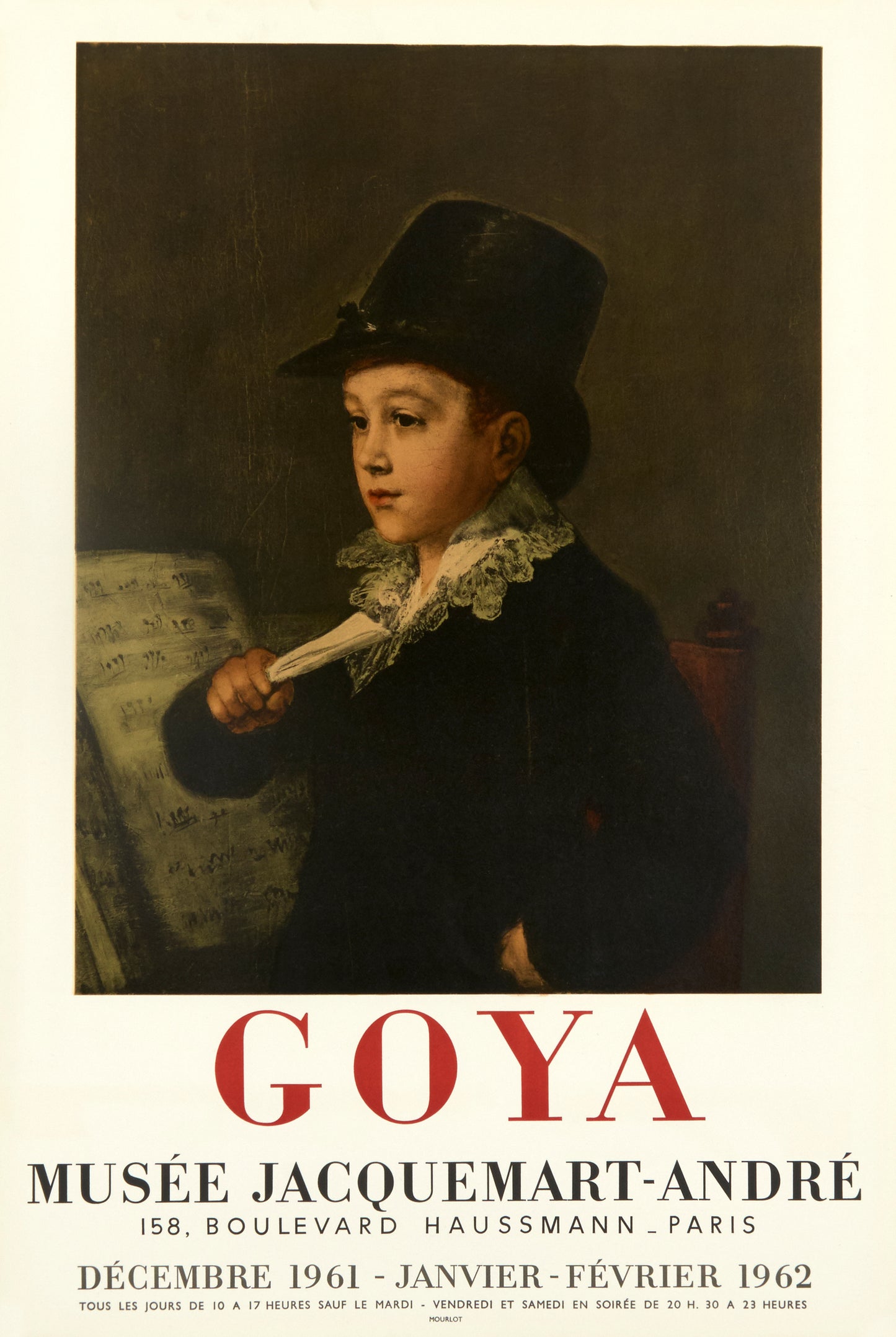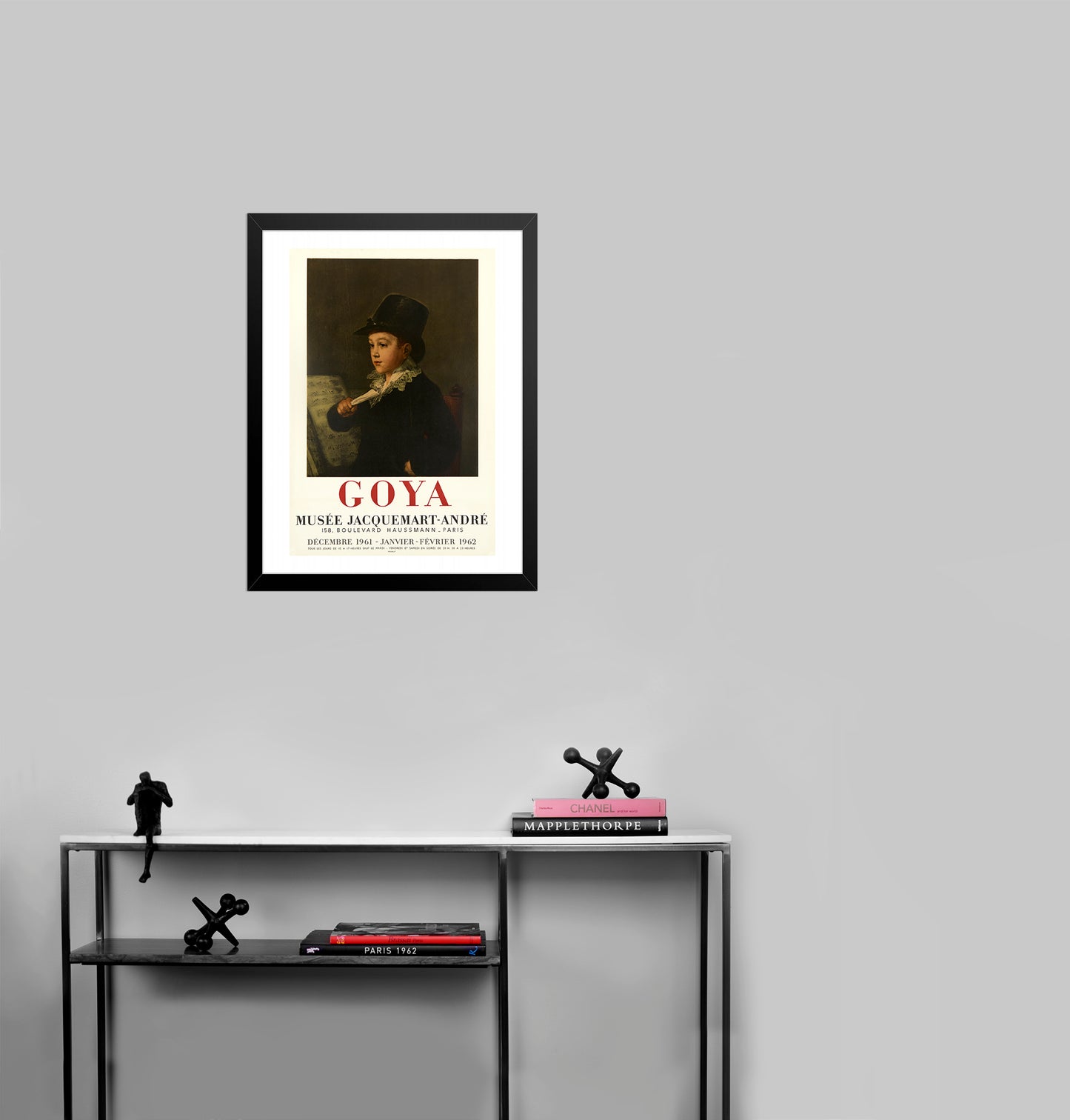 Returns

If for any reason you are not happy with your order, return it to us within 30 days for replacement or a credit towards exchange.