Nature Morte au Crane de Taureau - Musée Cantini (after) Pablo Picasso, 1959
Regular price
$1,200.00 USD
Regular price
Sale price
$1,200.00 USD
Unit price
per
Sale
Sold out
Share
Artist: Pablo Picasso
Medium: Lithographic Poster, 1959
Dimensions: 30 x 20 in, 76.2 x 50.8 cm 
Classic Poster Paper - Good Condition A

This rich and colorful lithographic poster was produced for an exhibition of "50 Masterpieces" by Pablo Picasso at the Musée Cantini in Marseille, France, in 1959. The original painting reproduced in the poster is "Still Life with a Bull Skull" and is from 1942.
Skulls, traditional symbols of the memento mori in Western art history, fascinated Picasso throughout his life. ... Picasso created Skull in 1943 during the Nazi occupation of Paris, which he may have modeled off of skulls kept in his studio as many artists did, such as Paul Cézanne who stored several on his mantelpiece. The original painting is now in the Kunstsammlung  Nordrheim-Westfalen in Dusseldorf Germany.
Mourlot's Master printer, Henri Deschamps was charged to reproduce the painting under the supervision and approval of Picasso as per usual. Ed of 1,000. Ref. Czwiklitzer # 158.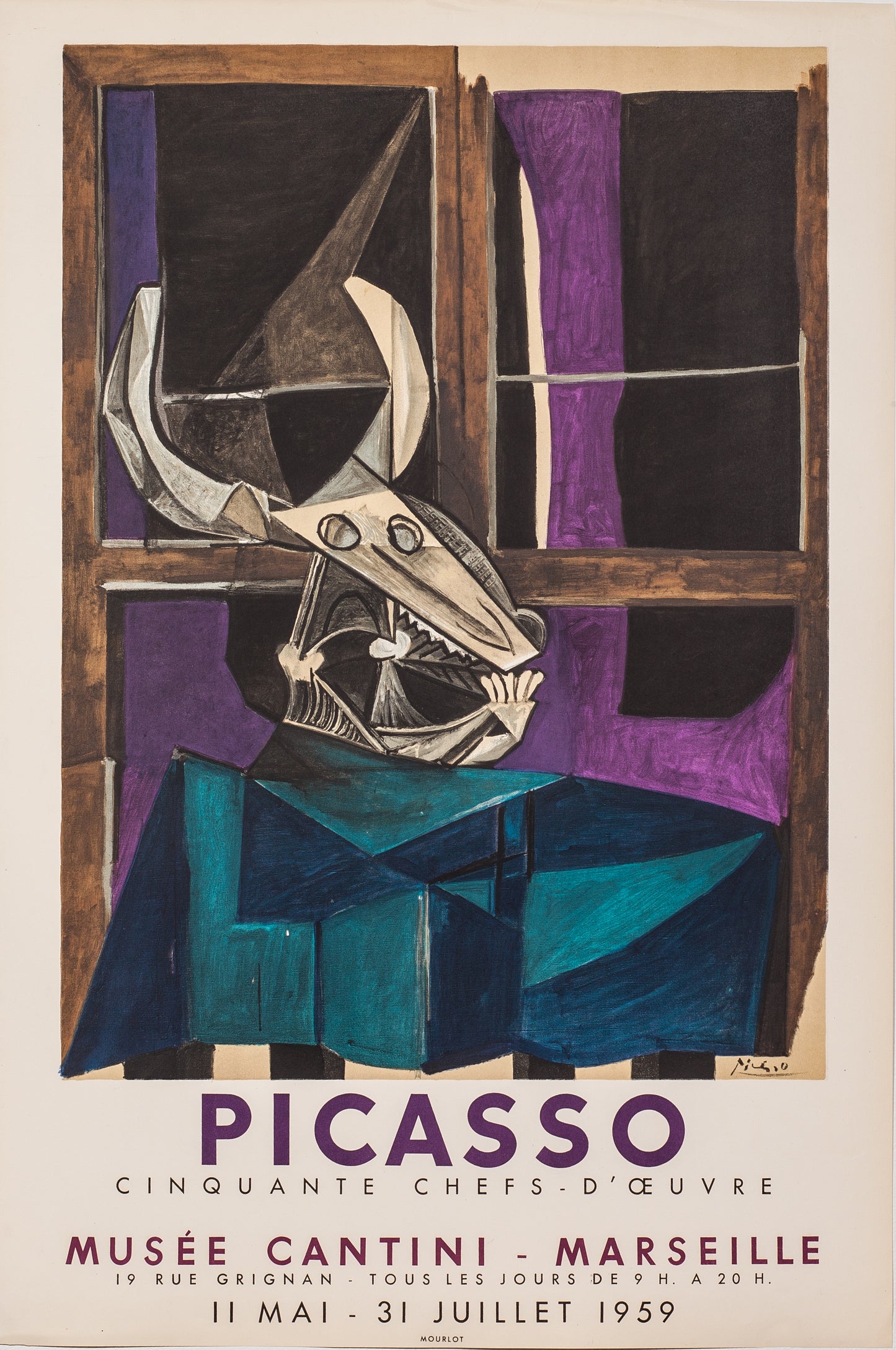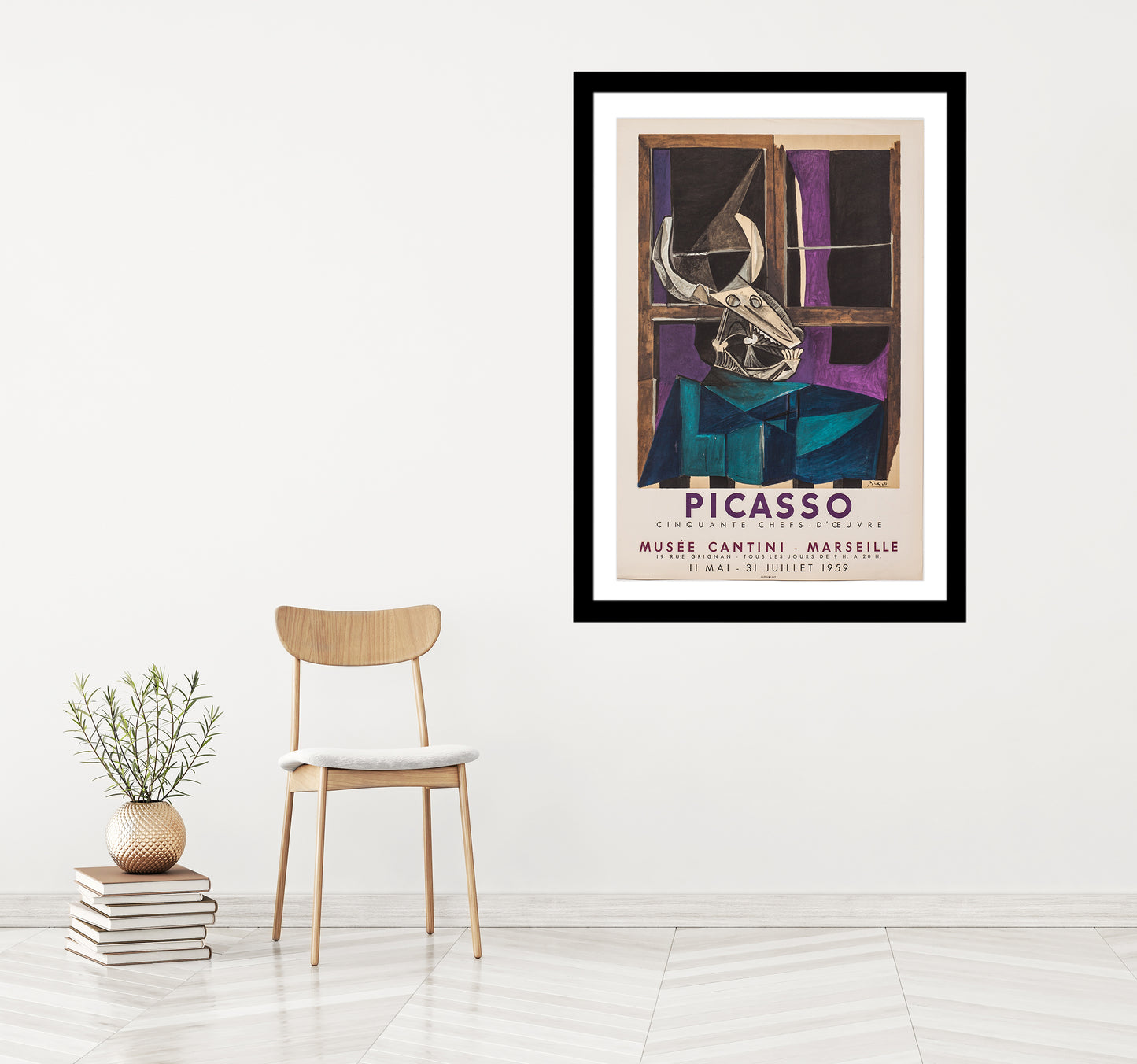 Returns

If for any reason you are not happy with your order, return it to us within 30 days for replacement or a credit towards exchange.