The seated Clowness - Maison De La Pensée Française (after) Henri de Toulouse-Lautrec, 1955
Regular price
$750.00 USD
Regular price
Sale price
$750.00 USD
Unit price
per
Sale
Sold out
Share
Artist: Henri de Toulouse-Lautrec
Medium: Lithographic Poster, 1955
Dimensions: 26.5 x 17.75 in / 67,3 x 45 cm
Classic Poster Paper - Perfect Condition A+

This lithographic poster was designed after Henri de Toulouse-Lautrec for an exhibition of his prints at the Maison de La pensée Française, Paris in 1955. This poster is based on an original lithograph from 1896 entitled "The Seated Clowness".
The success of Toulouse-Lautrec's posters advertising Parisian cabarets such as the Moulin Rouge led him to produce deluxe editions of prints of Montmartre's performers, such as this one of the clown and dancer Cha-u-Kao. These lithographs were intended to appeal to fans and print collectors alike. Unlike Lautrec's other images that feature Cha-u-Kao performing, this one captures her off stage in a moment of quiet repose. Her frank pose and almost weary expression suggest we are glimpsing the person behind the persona.
After being ostracized from high-society because of his physical appearance, Toulouse-Lautrec developed an affinity for liquor and brothels. This later affected his art as many of his subjects appear as prostitutes. Although his most common medium was paint on canvas, he was no stranger to lithography. He created 363 posters and prints in his career. Toulouse-Lautrec is held in the highest regard of the post-impressionist movement along with his contemporaries, Cézanne, Van Gogh and Gauguin.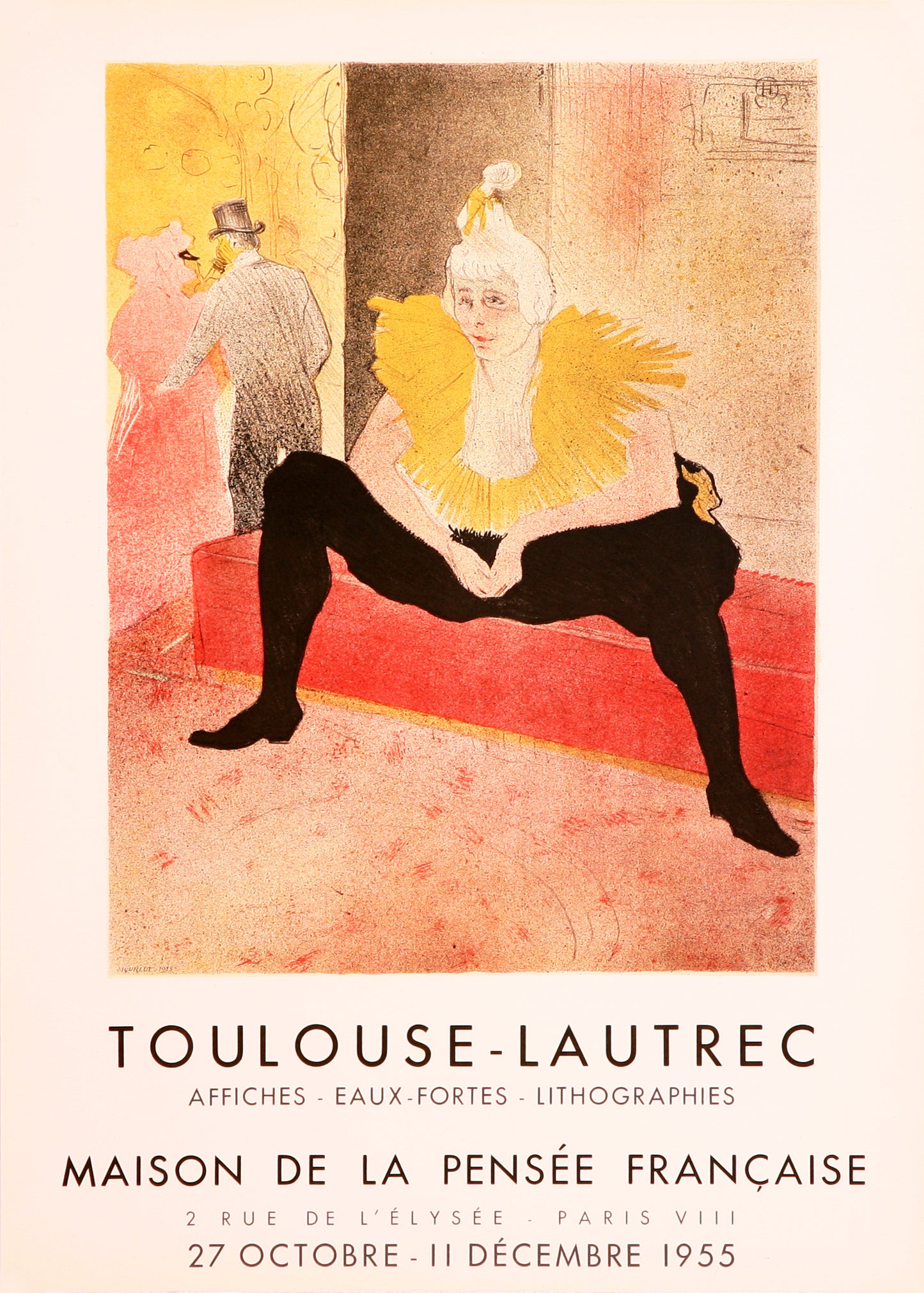 Returns

If for any reason you are not happy with your order, return it to us within 30 days for replacement or a credit towards exchange.