Hommage a Fernand Mourlot by Lennart Jirlow, 1990
Regular price
$175.00 USD
Regular price
Sale price
$175.00 USD
Unit price
per
Sale
Sold out
Share
Artist: Lennart Jirlow
Medium: Lithographic Poster, 1990
Dimensions: 30.5 x 21.5 in, 77.5 x 54.6 cm
Classic Poster Paper - Perfect Condition A+
This fun original poster created by Lennart Jirlow represents the colorful interior of the Mourlot studio in Paris. The viewer can see the artist speaking to Fernand while reviewing one of his lithographs near one of the old presses. 
It is part of the series Homage to Fernand Mourlot, printed in 1990 to commemorate the 100 years of Fernand Mourlot. Thirteen images were chosen or composed by well known artists that had worked or printed at the Atelier including Brasilier, Cathelin, Gilot, Picasso, Leger, Miro, Buffet, Cocteau and many more. Ed. 2,500.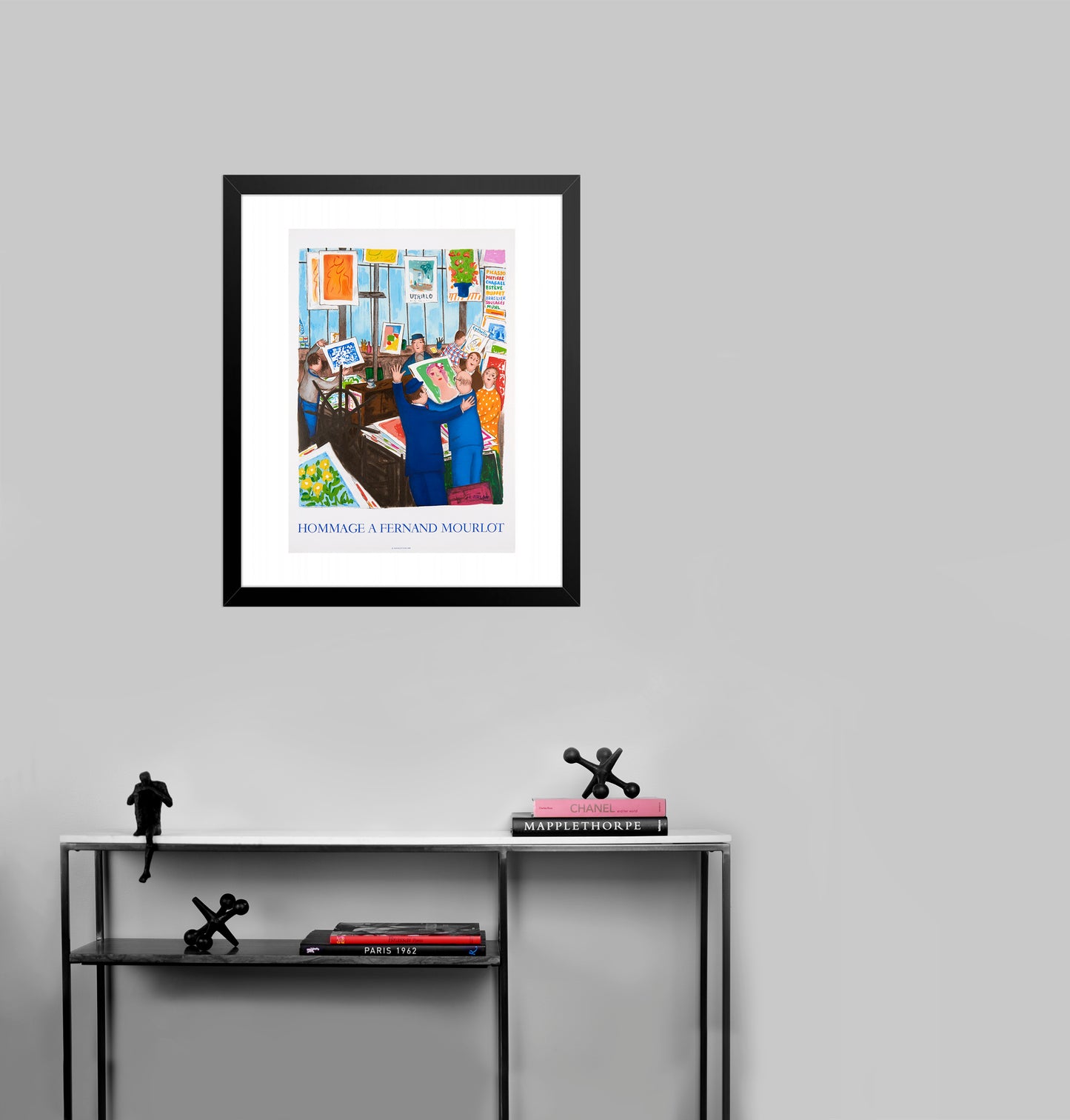 Returns

If for any reason you are not happy with your order, return it to us within 30 days for replacement or a credit towards exchange.