Aquarelles et Dessins - Galerie Karl Flinker (after) Wassily Kandinsky, 1961
Regular price
$450.00 USD
Regular price
Sale price
$450.00 USD
Unit price
per
Sale
Sold out
Share
Artist: Wassily Kandinsky
Medium: Lithographic Poster, 1961
Dimensions: 28.25 x 20.5 in, 71.76 x 52.07 cm
Classic Poster Paper - Excellent Condition A
A variety of shapes and colors distinguished between  sharp edges and gradient transitions, this original lithographic poster was printed for Galerie Karl Flinker in Paris, in 1961.
Wassily Kandinsky, a Russian painter and art theorist is often considered to be a pioneer to world of abstract art. Studying at the Academy of Fine Arts in Munich, his color-obsessed palettes reflect his love for the psychology and emotion of colors. His early work resembles fauvism, before transitioning to the abstract colors and shapes his work is widely known for today.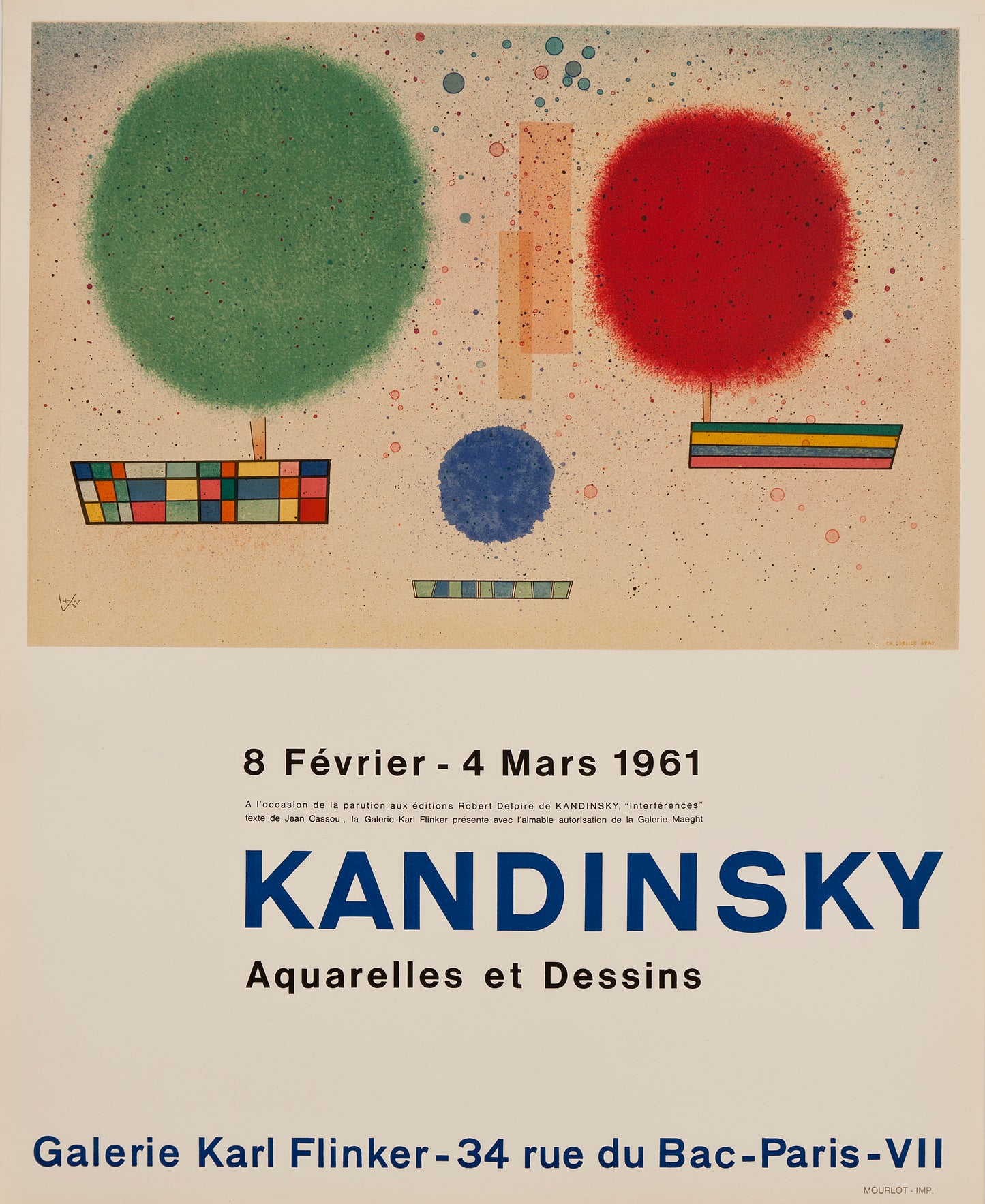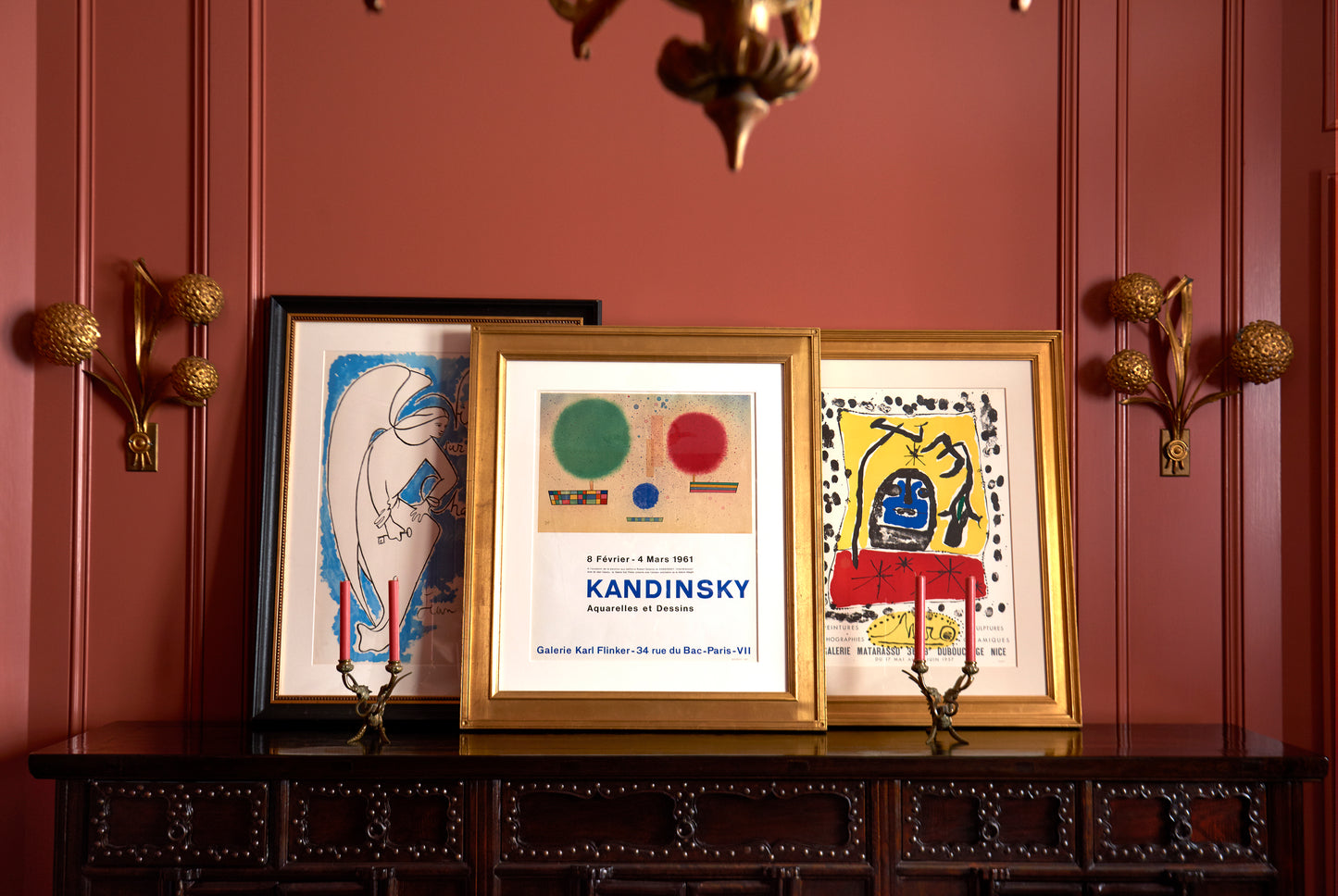 Returns

If for any reason you are not happy with your order, return it to us within 30 days for replacement or a credit towards exchange.